06-09-2015, 11:32 PM (This post was last modified: 11-28-2015, 03:24 AM by notmyrealname. Edit Reason: v0.4 (language update) )
Due to me getting bored of physics revision and JustM3 taking down his I decided to make a auto spinner, it has quite a few features that JustM3's didn't.
VERSION 0.4 OUT
########## ~ THIS IS A WORK IN PROGRESS, READ THIS WHOLE POST AND USE AT YOUR OWN RISK! ~ ##########
• Checks for updates over the internet*.
• Support for left handed spinning.
• I can tweak the settings without you needing to redownload the whole program*.
• Possibly more realistic.
*I understand if it accessing the internet may be worrying but it only grabs a single page of txt off pastebin and when out of date it sends your browser to this thread.
Realistic Mode: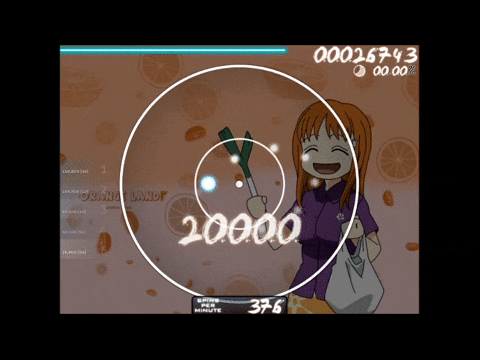 Ban me plz (477spm) Mode:
I don't have a graphics card atm so i cant use it with fraps running aswell.
WARNING: This will not be hard to detect (hopefully it will be less obvious later on) so dont use this on any account you would mind losing.
Know Bugs:
• The Shift Key must be the last key you press, so hold Z or X and THEN hold Shift.
•
The cursor jumps between spins when new angles are generated.
I will try to fix these at some point but i have exams this week so it may be after them.
Planned Features:
• To find the osu window when not full screen.
• 
Speed Scroll Bar.
• Non ugly UI.
• Customisable Hotkeys.
• Few others i cant think of atm.
MD5: 10084b1fc2828cf8fce69624959525b4
SHA-1: f49625cd2572123f84af1e2809c33209566a1ef8
SHA-256: 8fefec4a6086c41a64916477409a57f558b09cf5e68138955562c758f578af87
Virus Total:
Here
[1/55]
DOWNLOAD >> HERE <<
DOWNLOAD


If you are getting then "Error Message: Input string was invalid" download
this
version.
Current Version: 0.4.
Suggestions wellcome.
Source Code: